Last Updated on March 6, 2022 by admins
These are the most interesting facts about Pixar's long-awaited sequel. Find out everything about Morro Bay Aquarium & Finding Dory.
In Pixar's animated classic, "Finding Nemo", tropical fishes and heroes Marlin, Nemo, and Dory won the hearts of audiences with their undersea adventures in Australia. This time we will talk about "Finding Dory," where instead of a parent looking for a child, the story revolves around a Dory fish looking for her family.
Stay with us and learn more about Morro Bay Aquarium & Finding Dory.
A Word Or Two About The Main Locations
Morro Bay is a waterfront city located along the coast of California, midway between San Francisco and Los Angeles. – More specifically in San Luis Obispo County, California.
Many are wondering what the connection is between the Morro Bay Aquarium & Finding Dory, so we will say a few sentences about it. Morro Bay Aquarium is a place that serves as one of the film's major plots and is also the place where the main character Dory was born.
Much of the film "Finding Dory" is set in the Monterey Bay Aquarium. So, Pixar's team, inspired by this place, created the imaginary Monterey Marine Life Institute. This vibrant undersea world is as close to a real-life Finding Dory as you could ever get. The Marine Life Institute houses several exhibits, and it is most recognizable for helping and rescuing animals that need shelter before being released back into the ocean.
This aquarium is teeming with a range of aquatic species, from great white sharks to orange-and-white clownfish like Nemo and Marlin. In addition, there is a two-story sea otter habitat and a splash zone full of penguins. If you are a fan of the Hank the Octopus character, be sure to visit the giant Pacific octopus tank as well.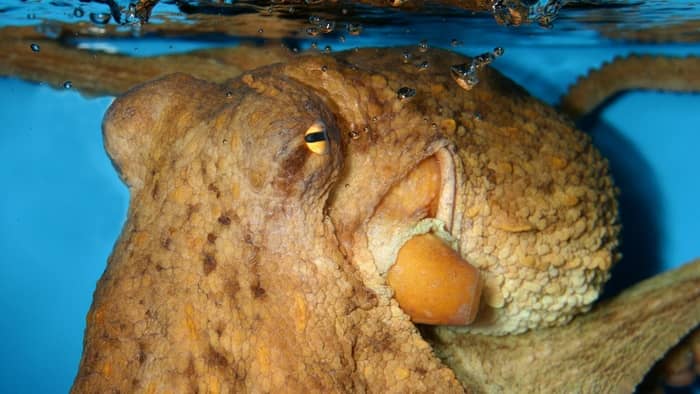 Learn more about: Aquarium Maintenance Service Prices
Read more below
The Impact Of Monterey Bay Aquarium On The Emergence Of Morro Bay Aquarium & Finding Dory
Thinking of choosing the perfect place to make the film, Pixar was undertaking research trips to other facilities like the aquarium in Vancouver. But the Monterey Aquarium was the first and most frequently visited.
During the visits, they took tons of backstage photos in an effort to make the locations in the film look real. They tried to take these photos from different perspectives, i.e. from the point of view of the different characters. So, some of them are taken from the floor level, to mimic what the octopus' perspective might look like.
The Pixar team didn't try to recreate the rooms from the aquarium itself. In contrast, they sought to recreate a sense of location, mimicking the overall look and color and including small details. They had devotedly explored every plant, every rock on the ocean floor, as well as all colors, from the bottom to the surface of the ocean to successfully build the entire world of film.
A Few Interesting Facts About Pixar's Long-Awaited Sequel
Finding Dory came 13 years after Finding Nemo. Director Andrew Stanton did not initially plan a new sequel to the film, but after watching a 3D version from 2011, he concluded that Dora's story deserves real closure.
Dory's story is based on Dory's self-acceptance. The story teaches us that you are not peaceful until you can truly accept who you are.
Dory's specific disability is meant to represent everyone because no one is perfect. So it applies to everyone individually whether you are handicapped or just trying to overcome your flaws.
Octopus Hank was a very challenging character to animate. Namely, since it has no skeletal structure and can move around anywhere, it took the team two years to animate the first shot of the animal. In contrast, animating an ordinary animal takes an average of about 6 months of work.
The animators had a difficult task because they had to caricature human behavior using fins as hands. The animals had giant faces, mouths, eyes, brows, which fish don't really have, and fins. The trick was to find a balance between being a fish and gesturing like a human. – As you can see, they did it perfectly.
In Conclusion
The vibrant open-ocean attraction "Jewel of Morro Bay" is a rescue, rehabilitation, and release facility located in real-life Morro Bay, CA. This imaginary place is based upon real-life Monterrey Bay Aquarium, and according to it the Morro Bay Aquarium & Finding Dory were created.
This real-life aquarium provided many unique opportunities for the film and gave its viewers the opportunity to dive into the depths of the ocean and explore it in a fun and engaging way.
Tell us your opinion about Morro Bay Aquarium & Finding Dory. Are aquariums presented in a negative light?
Read more about
Aquarium Maintenance Service Prices
FAQs
Which Aquarium Is Finding Dory Based On?
The adventures of Dory, Nemo, and their friends take place at the Marine Life Institute, which is inspired by the Monterey Bay Aquarium.
This aquarium is home to more than 30,000 marine creatures, birds, mammals as well as all kinds of plants. Therefore, it is no surprise that it has become the real-life inspiration for making Finding Dory.
Is the jewel of Morro Bay California a real place?
The "Jewel of Morro Bay" - the Marine Life Institute is unfortunately not a real place. This place is Dory's childhood home and draws inspiration from a very real and popular place on the west coast called The Monterey Bay Aquarium.
Why Is Finding Dory Set In Morro Bay?
Morro Bay is home to the world-famous Morro Rock. This place serves as a backdrop for a variety of year-round outdoor activities such as kayaking, surfing, boating, golfing, hiking, biking, and many more.
This place offers charm and a mild Mediterranean climate, a multitude of fun, casual, relaxing, and authentic activities as well as an idyllic coastal escape that is hard to find anywhere else in the world. - When all this is added up, it is no wonder that the set for this film is right in this picturesque place.